Plastic Biomedical Components
Precision Fluorocarbon Inc. has manufactured a variety of plastic biomedical components for the medical equipment and biomedical industrial sectors. High-purity PTFE, UHMW, and polypropylene are a few examples of materials that are perfect for use in custom plastic biomedical components. Other advantages to using high-performance plastic medical equipment are the materials' outstanding dielectric, thermal, and chemical properties.
Well-Qualified Manufacturers
Custom plastic biomedical components require extremely close tolerances as part of their design specifications. We have extensive manufacturing experience to that end, along with an array of sophisticated CNC milling and machining equipment and a clean manufacturing environment. These enable us to meet and exceed the needs of our customers. Our inspection equipment ensures the highest quality in terms of the accuracy and precision of the product, whether it's polypropylene plastic or UHMW. Examples of our plastic biomedical components are: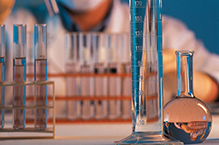 Caps
Filtration Parts
Fittings
Labware Components
Manifolds
What We Can Do
We specialize in custom plastic components and custom machine parts for a wide range of industries. Our ability to meet and exceed the strictest tolerances–whether it is for a 1- or 2-piece order or a large-volume production run of UHMW plastic–is unmatched in the plastic fabrication industry. Some of our plastic medical equipment include:
Medical Clean Room Equipment Components
Medical Equipment Components
Pump Valves
Seals
Temperature Probe Parts
We can work with a variety of products and industries. Contact us to learn what we can do for you.